Saturday, June 19, 2004
HAMLIN TRUCK
CHAMPIONSHIP HYPE, PART I
I picked up the 2004 Sporting News NFL Football preview issue today and imagine this:

A national magazine has picked the Seattle Seahawks to play in the Super Bowl.

The Sporting News has predicted that the Seahawks will play the Denver Broncos in Super Bowl XXXIX in Jacksonville. However, the magazine picked the Broncos to win it all. I guess the Seahawks will just have to prove them wrong.

Of course, preseason hype doesn't mean a whole lot. But the 2004 Seattle Seahawks are going to be great to watch. Believe it. Hell, give me a playoff win. Something.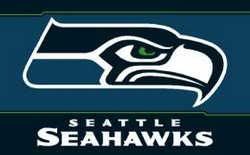 TOUCHDOWN SEAHAWKS!!!
STUNNING
Friday, June 18, 2004
THE LETTER TWO
TWO ON THE ROCKS, NO BIG SURPRISE
FRIDAY FLICKS
Thursday, June 17, 2004
TOWEL HIGH FEVER!!!
IN CASE YOU HAVEN'T NOTICED...
SPIRO CHICKENSCRATCH
WHY ME? WHY US?
Wednesday, June 16, 2004
...
NO RING FOR YOU EITHER, AI
Tuesday, June 15, 2004
NO TITLE FOR YOU, BITCH!
SANTOED!
SILVER BULLET FIRED FROM DETROIT ROCK CITY
Monday, June 14, 2004
RALPH WILEY 1952-2004
WHAT A JERK
STOP IT!
I'LL BE BACK
Sunday, June 13, 2004
CARL EVERETT IS A JACKASS
1993
DUSTING OFF
EXPOSED