Friday, October 01, 2004
WAY TO GO, ICHIRO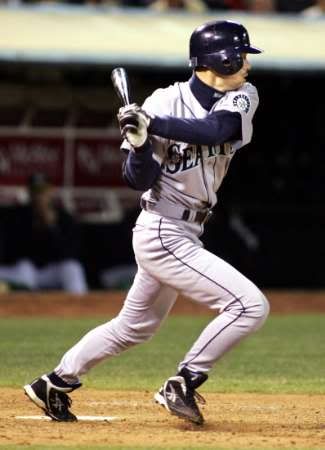 258 hits.

Unbelievable.

Yeah, I think Japanese players can play in the big leagues.

What a scene at Safeco Field. I'm glad that Ichiro was able to break the record at home, not in the Black Hole. Thanks to ESPN for allowing me and the rest of the nation to see Ichiro's at-bats live via bonus coverage from Fox Sports Northwest.

Ichiro is good. So good, he's now the all-time leader in hits for a season.

Take that, Ichi-haters.