Saturday, April 30, 2005
THE NOT-SO-PRODUCTIVE OUT-MAKING BOX 4/30/05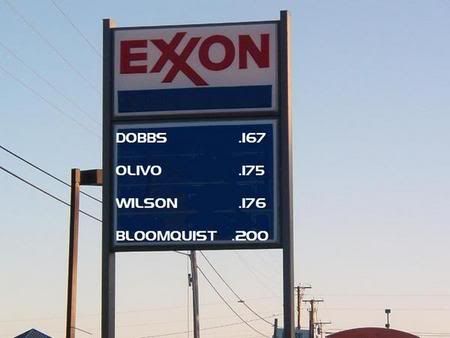 Mariners at Athletics, 1:05 p.m. Pacific (FSN Northwest, MLB.TV)

Jamie Moyer (4-0, 2.53 ERA) vs Joe Blanton (0-2, 1.75 ERA)

The Mariners are 3-1 on this road trip, so they're guaranteed to finish at least .500 regardless of what happens today and tomorrow.

Killswitch Engage "Rose Of Sharyn" is the "Hear The Music, Feel The Music" pick of the weekend here at Sports and Bremertonians. On the weekends, we'll just have one track. And if any of you can come up with a better name than "Hear The Music, Feel The Music", put it in the box. Or if you just like the name as it is, that's fine as well.

Opening the box...