Friday, April 15, 2005
JACKIE ROBINSON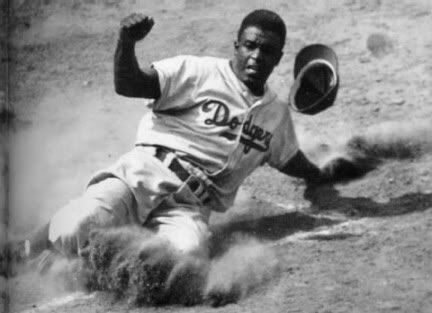 (NOTE: Mariners-White Sox Game 1 thread is below this post)

Today is the 58th anniversary of Jackie Robinson's Major League debut with the Brooklyn Dodgers. He was hitless in three at-bats on April 15, 1947, getting the start at first base. But Robinson would be victorious on his first day in the big leagues, as Brooklyn defeated the Boston Braves 5-3.

His impact on the game of baseball cannot be denied.

Thank you, Jackie.