Thursday, February 03, 2005
DONE
Since it's pretty much a foregone conclusion that the NHL will not take the ice this season, I'm trying to look for the few reasons, if any, as to how this might actually be a good thing.

For now, I can only think of one reason.

I won't have to see the following two things until at least October or so of this year.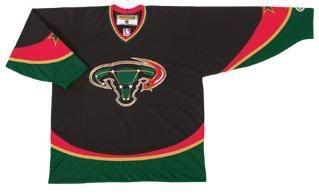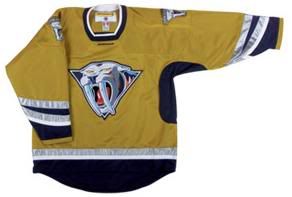 Ugh. Just gross. The first one incorporates red, which isn't even in the Stars' color scheme, and the second...it pretty much looks like some kind of vile excrement.

Some of these teams need to call me before they start making these uniforms in any large quantity. I can be to them what John Kalodner is to Aerosmith.