Saturday, September 10, 2005
THREADBARE
This guy will be pitching today for the Mariners against Rodrigo Lopez as the Orioles face the Mariners at 6:05 tonight.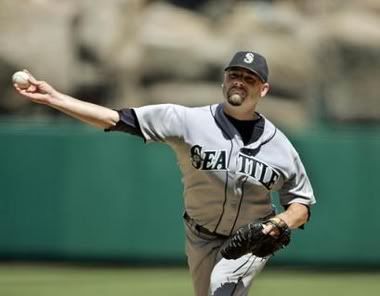 Sound off about it in the box. Or sound off about anything. College football, the NFL stuff happening tomorrow, anything. I don't have Sunday Ticket over here, so I sadly reveal that there's no way in hell my game posts will be anywhere near as crazy as last year. I don't know how I'm going to do it, actually.

Tomorrow, it's the Seahawks at 10am and the Mariners at 1pm. This only sucks if you're in Hawaii. The thought of getting up before 7am on a Sunday morning isn't enticing to me.

Anyway, here be a thread.