Monday, September 05, 2005
LABORED
Hey y'all.

I'm short on time, but here's a preview of my post on my Labor Day weekend experience. I was in Kansas City on Saturday for the Missouri-Arkansas State football game in Arrowhead Stadium (ASU got smoked 44-17) and went to 2 Rangers-Royals games in the process (Friday night and Saturday night). Earlier this afternoon, I was at Busch Stadium in St. Louis for the Cubs-Cardinals tilt. So I'd like to think that I have a good excuse for not watching Felix Hernandez mow down the Oakland Athletics.

By the way, St. Louis is a baseball town. Oh you better believe it is.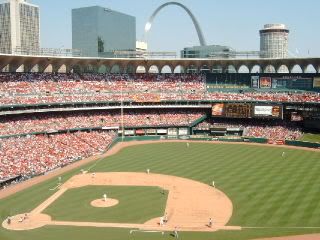 Wow. Just wait until the new ballpark opens up next year in St. Louis.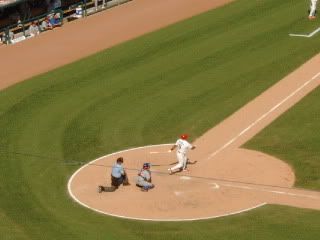 Albert Pujols is good. Damn good.

Hopefully I'll have more tomorrow, but we'll see.

Later, y'all.