Monday, September 05, 2005
PRAY FOR FELIX, 9/5/05
...it's all relative, actually. Pray for the hurricane victims, then pray for Felix.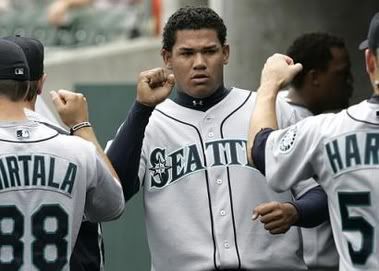 Seattle MARINERS at Oakland ATHLETICS, 1:05p
Felix Hernandez (2-2, 1.84) v. Joe Blanton (8-10, 3.54)

I'm quite glad we're not getting a crappy pitching matchup for Labor Day.

Now let's see if anyone is out there to plant some comments today...