Wednesday, April 20, 2005
THE NOT-SO-PRODUCTIVE OUT-MAKING BOX 4/20/05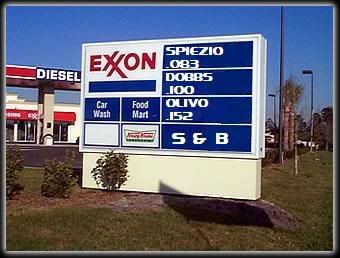 Athletics at Mariners 7:05 p.m. Pacific (FSN Northwest, ESPN2, MLB.TV)

It's Patrick Duffy's nephew Barry Zito (0-3) on the mound tonight for the A's, while Joel Pineiro (0-1) makes his second start of the season for the Mariners. Step by step, day by day, fresh start...that's enough of that.

Since David has been giving the musical plugs lately, I might as well do one of my own. Here's Collective Soul with "Better Now", off of their current album "Youth". Collective Soul is alive and well. Long live the rock.

Just about everything is game in the box. Seahawks? Go ahead. Sonics? Sure. Johnny Hates Jazz status as the greatest one-hit wonder band ever? Fine. Do whatever the hell you feel. Have a good meal. Yeah yeah.

LINEUPS!

OAKLAND ATHLETICS (7-7)
M. Kotsay cf .345
J. Kendall c .259
E. Chavez 3b .200
E. Durazo dh .217
S. Hatteberg 1b .275
M. Ellis 2b .324
E. Byrnes lf .211
N. Swisher rf .216
M. Scutaro ss .278

SEATTLE MARINERS (7-7)
I. Suzuki rf .400
R. Winn lf .292
A. Beltre 3b .241
R. Sexson dh .256
B. Boone 2b .259
R. Ibanez 1b .250
W. Bloomquist cf .333
M. Olivo c .152
W. Valdez ss .238

Yes, Willie Bloomquist is in the lineup tonight.

Here's hoping for an 0-for-4 night from Mr. Bloomquist. WOLF PRIDE MY ASS!