Thursday, February 17, 2005
OUT WITH THE OLD, IN WITH THE NEW
Former Mariners manager Bob Melvin, who's now in Arizona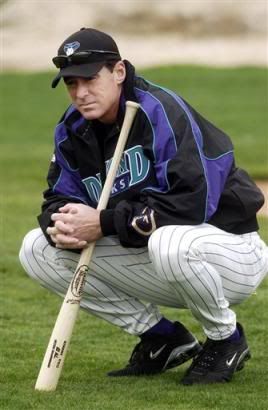 And here's new Mariners manager Mike Hargrove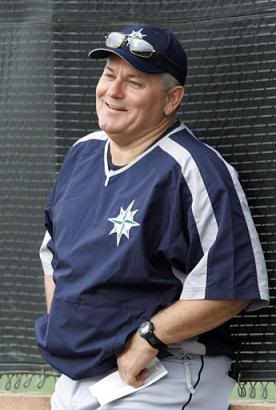 Hargrove is happy to be a part of the Mariners organization. Although, he has just one small problem: He can't stand the hats.



"The hat's killing me," the new skipper said with a laugh. "The person who designed these hats should be drawn and quartered, but the Seattle colors are nice. That part, I like."



The hats were designed for 5-year olds. Believe me, I tried on one of those hats when they first came out. I have a very big head (David can attest to this), so let's just say that I looked hideous in those preschool hats they call "spring training hats".

MARINERS BASEBALL --- SWUNG ON AND BELTRE'D!