Wednesday, February 16, 2005
IT'S ONLY JUST BEGUN!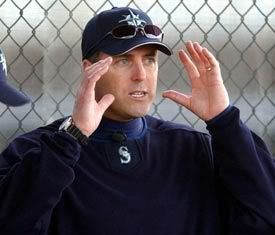 In happier news, Mariners pitchers and catchers have reported to Peoria. Let's just pray for everybody to stay healthy in Peoria. Lord knows we need to read more stories about torn labrums.

Oh, and we're still around. Of course, we never left either. PLAY BALL!