Tuesday, July 06, 2004
BLUNDER
This didn't make ESPN 25's Biggest Blunders list?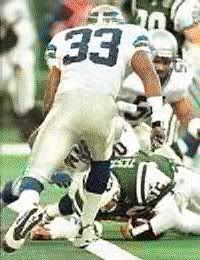 Oh, I forgot. It wasn't a "blunder". After all, a New York Jet benefited from this "blunder".

I'll delete this picture from my memory bank the day the Seahawks win the Super Bowl. Hopefully that will happen this upcoming season. But until then...