Tuesday, April 26, 2005
THE NOT-SO-PRODUCTIVE OUT-MAKING BOX 4/26/05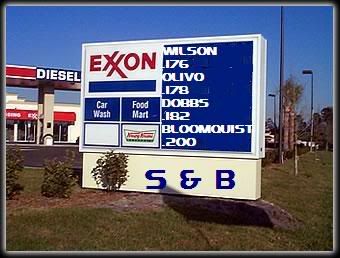 Mariners at Rangers, 5:05 Pacific (FSN Northwest and MLB.TV)

Joel Pineiro (1-1, 6.39 ERA) vs. Ryan Drese (2-1, 6.39 ERA)

LINEUPS!

SEATTLE MARINERS (9-10)
Ichiro rf .355
Reed cf .259
Beltre 3b .247
Sexson 1b .213
Boone 2b .268
Ibanez dh .269
Winn lf .273
Olivo c .178
Valdez ss .218

TEXAS RANGERS (10-10)
Soriano 2b .282
Blalock 3b .250
Young ss .289
Teixeira 1b .229
Dellucci dh .293
Mench lf .310
Matthews Jr. rf .254
Barajas c .259
Nix cf .444

Tonight's Mariner game on FSN Northwest may be aired simultaneously with the Kings-Sonics Game 2 tonight should the M's game go past 7:30 p.m. Pacific. The plan is to have both games on a split screen format should FSN have to go that route.

I've had MLB.com's All Access package for almost 2 weeks now and I love it to death. The only problem I have with it is the stupid blackout rules. Case in point, this week. The M's are in Texas, so I won't get to watch tonight's game on MLB.TV. I do have the next two games (Wednesday and Thursday) on my FSN Southwest affiliate, but tonight's game is not on FSN Southwest. Hell, I may just decide to listen to Dave Niehaus instead of listening to Josh Lewin talk about how he was such a big fan of "The Hogan Family" for the next two nights.

For the record, I live over 300 miles from Arlington, Texas. I hate blackouts. Sadly, Seattle fans like myself know all too well about blackouts.

Hear the music, feel the music. It's Nine Inch Nails with "The Hand That Feeds" off of "With Teeth", in stores next Tuesday (May 3). Quicktime is required.

The box is wide open.