Saturday, April 02, 2005
LATE SATURDAY GAME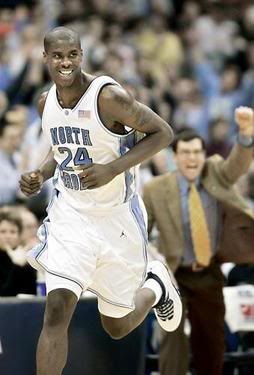 I know I'm not the one usually posting up these open threads for the tournament games, but the Michigan State/North Carolina game starts in less than a half hour from the time I'm typing this.

So if anyone's out there (hit totals today indicate that we're probably getting 60 or 70% less hits than usual, even for a weekend), drop a comment in the box and bitch about the game. Or Murray Head. Or the McGriddles girl. Or the Tiny House girl. Or Gumbel 2 Gumbel. Or Pat O'Brien.

Even comments about the last meaningless game for the Mariners are welcome.

Go nuts.