Sunday, September 05, 2004
NEW NEWELL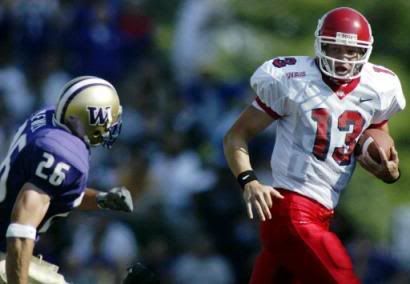 Fresno State quarterback Paul Pinegar (13) runs past Washington safety Jimmy Newell on a 26-yard gain in the second quarter Sunday, Sept. 5, 2004, in Seattle. Fresno State upset Washington, 35-16.
(AP Photo/Jim Bryant)
Sep 5, 10:45 pm EDT

Beautiful.

Oh, and it was not an upset. Fresno State is a much better team than Washington at this point. I wonder who Keith Gilbertson blamed after the game. After all, this is not his fault. Husky Football, come and get it. Ha.