Wednesday, March 09, 2005
MILI RE-SIGNS WITH 'HAWKS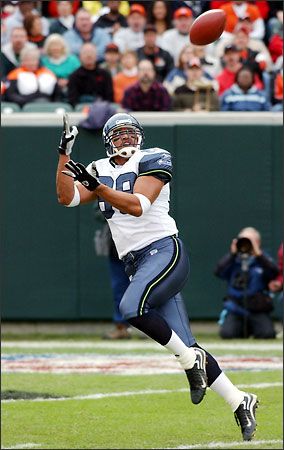 According to KFFL, the Seahawks have re-signed tight end Itula Mili to a 4-year deal, terms not disclosed.

Mili has spent his entire 8-year career in Seattle. He had 23 receptions for 240 yards and a touchdown in 2004. The Seahawks have been able to count on Mili, while they've yet to receive any meaningful contribution from 2002 first-round pick Jerramy Stevens.

Bringing Mili back to Seattle is a good move. However, I'm waiting for a few moves on the defensive side of the ball. The Seahawks defense was ranked 26th overall in the NFL during the 2004 season. So while the signings on offense have been nice (Matt Hasselbeck and Walter Jones, for example), it's obvious where the Seahawks' focus should be in the next few weeks.