Tuesday, August 31, 2004
RANDOM BASEBALL CARD
The last time I did this, it was a 1992 Donruss card featuring the one and only Pat Borders.

This time...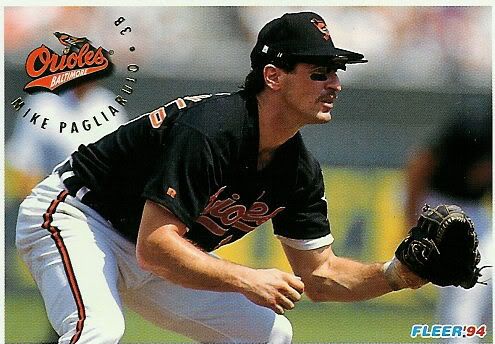 It's Mike Pagliarulo. If I remember right and know rudimentary facts about the Italian language like I think I do, the "g" in Pagliarulo is silent.

Three cheers for Mike Pagliarulo, who hit .303 in 1993 with the Twins and Orioles, and who hit 32 homers and drove in 87 runs in 1987 as a Yankee.

Time to go hit baseballs.